Oh man, I am really not sure what to ask today - I feel so unoriginal! Hehe! How has your week been? Anyone have candy coma? I know I did thanks to my son's candy, which I have eaten way to much of and shouldn't because it's throwing off my weight loss! Grrr! I got my hair cut this week too...I now have bangs for the first time in years, love it, but it's weird, I keep wanting to brush them back!
Ok, so I have something yay! I am big in to doing special things for the holidays. We do things like
Operation Christmas Child
, we have done food donations for a local place called
Welcome Warehouse
that collects food for needy families. One year I did Adopt a Family through the
Salvation Army,
So my question to you is: Do you do any thing for charities or local places during the holidays or any other time of year?
Operation Christmas Child is a yearly tradition we have been doing now for 3 years. This year our church isn't doing it as a whole like normal, but we still wanted to do it. So yesterday when I went to Chick-Fil-A and found out that the location near me was doing it, I was pumped! Parker and I are heading out in a bit to go to the local dollar store to get some items for our box.
For me, I really do enjoy giving. I love to encourage and I want others to feel like they can have things they never thought. I grew up with not a lot of money and I always loved hand me downs, gifts, ect, because it made me feel like even though my family wasn't rich, I could still have nice things. Also, being a Christian, I want others to feel the love of Christ and know that there are many people out there that want to give and love on others.
Also, it's important for me to teach my son that Christmas and the holidays aren't about getting getting getting. I want him to grow up knowing the joys and the excitement you can get by helping and giving to others.
Wow, that was long huh? Your turn, ask a question on your blog and then link up at An Island Life to see other's questions!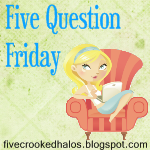 1.
If you could have any talent and turn it into an occupation, what would it be?
Hmmm, acting/singing, I'd love to do broadway!
2.
Would you rather have a house at the beach or a cabin in the woods?
Cabin in the woods - I am not a beachy person.
3.
Is there any meaning or reasoning for the names you chose for your child/children?
Parker - really just because I wanted something unique (I am very much against common names as first names...) and his middle name is James - which is a namesake of his uncle. My husband's brother passed away in 2000 and his name was Steven James - so we went with James.
4.
What is your guilty pleasure? (I know we've done this one before, but I'm guessing people's "guilty pleasures" change frequently. At least, mine do!)
Currently - Salted Carmel Hot Chocolate from Starbucks oooooh they are just lovely.
5.
Do you live in a house that is deep cleaned or straightened?
Straightened....though a deep cleaning would definitely not hurt!
Your turn, answer the questions and then head over to My Little Life to link up!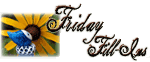 1. Sometimes, going to bed early is just necessary. There is nothing wrong with being 28 and going to bed at 8pm!

2. So I voted, even though I don't really get politics and am apathetic about the whole thing.

3. Small treasures in life: my son hugging me, getting a hair cut, going to bed at 8pm!

4. I am obsessed with the new show "The Talk" it is very enlightening.

5. I keep meaning to get back on the workout wagon...I just keep missing it!

6. I don't have a house...yet.

7. And as for the weekend, tonight I'm looking forward to nothing, tomorrow my plans include nothing and Sunday, I want to
sleep, but I have church, then choir...busy busy.