Hello Sunshines! I hope you all have had a great week! Mine has been good, but full and I am worn. I am thankful that today is Friday and that I am just staying home with my Parker and watching my friend's daughter. I really need a down day...I am beat!
I came across
this article
yesterday on yahoo. It is about a Iowa H.S. student who has a very interesting looking car. She is a softball player and her car definitely reflect that...see:
Pretty interesting if you ask me. Haha. But that brings up my question for you today!
If you could have any car, what would it be?
Me, I am pretty much in love with mini-vans! That, to me is so much better than a sports car! I love the Kia Sedona. I think it is awesome. Why, not sure, just do. I have a Kia Soul right now (yes the hamster car) and I actually very much love it. But my hope is to have another child and I would love to be a mini-van mom! (Yah, I said it!)
You can participate in Aloha Friday too! Just head over to
An Island Life
for all the rules and to link up!!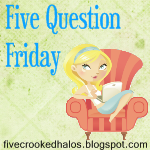 1) What is your favorite sign of spring?
Definitely the blooming flowers, budding trees, the return of green grass - it just gets me all excited!
2) What was your best birthday ever?
My birthday in 2004 - I was turning 22. My boyfriend (now hubby) came down for the weekend to visit me at college. He took me to the zoo (it's what I wanted!) and we enjoyed the zoo while waiting to meet Rupert (from Survivor). We waited for 2 hours before the line was cut off 5 people in front of us - I was really upset and basically stormed off and cried. (I think mostly because I was so so hot and tired). We walked towards the exit and Drew set me down outside the Cat House and asked if he could try to make the day better. I said, yah, sure, whatever and he gave me this card (a tri-fold) and I opened it and directly say at the bottom he signed and said, open it again (I literally didn't even read the outside or the inside of the card (like the words that someone poetically put on it). I opened it all the way to find the words "Will you marry me?" I looked right at him, he was holding the ring, and I just started laughing. (keep in mind, I had probably stopped crying a couple minutes prior). I laughed for what seemed like forever, never said anything, just laughed. He finally looked at me and said, "So?" I was like "yes of course!" After that we headed to LaRosa's pizza and then went back to school where my friends had set up a surprise birthday party for me! It was the. best. birthday. evah!
3) What is your favorite dessert?
Cookies...I love cookies, they are my weakness! (esp. chocolate chip and oatmeal raisin!)
4) What is the best excuse you've ever used to get out of a ticket?
I truly haven't been pulled over much. But one time I was so sick that I was just trying to get home and that was my excuse. The jerk of an officer was basically like "well, you're lucky I care if someone is sick, I'm giving you a warning." I just looked at him, smiled and took my warning.
5) Do you wake up with your alarm, before your alarm, or after hitting snooze several times?
When I set an alarm, I basically hit the snooze a lot before getting up. Most of the time, my alarm is my son! :)
Your turn friends! To participate in 5 Question Friday, head over to
My Little Life
for the rules and to link up!
Have a good weekend friends!