*sung to the tune of "It's beginning to look a lot like Christmas...."*
It's beginning to feel a lot like fall, and I really like it. The leaves are turning colors, the apple cider's yummy....And I just lost the tune!
Moving on...10 Reason's I am glad it's fall.
1. I get to put up my super cute decor (which means scarecrows, gourds, pumpkins, pretty fall colored things.) Wanna see some pictures? Well ok then!
2. Apple Cider is back in season...I love apple cider....mmmmm. See I love it so much I like to hold it on my shoulder:
3. I don't have to watch people walk around in skin tight clothing, small hoochie shorts, really low cut see through tank tops...well at least not as much.
4. It's close to Christmas and I like Christmas.
5. I get to see beautiful scenery like this:
P.S. I didn't actually take this picture, but it was an example.
6. Series start their fall seasons....I mean I am so loving Glee! And Parenthood, Raising Hope, CSI (all three), Grey's, Private Practice...and so on and so on.
7. Cute clothes and shoes like these:
8. Fall festivals! Who doesn't love a good fall festival with hay rides, pumpkin patches, corn mazes?
9. The hot weather is gone - mostly anyway.
10. Football! Go Colts!
This post is linked up at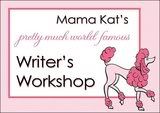 The writing prompt was 10 reasons you are glad its fall!